Hi everyone, so Windows 10 has been out for a while for users, but with any new operating system, everyone's attention is the update of new patches!
Windows 10 has not been finalized yet, that's for sure, without question, and yesterday, Microsoft released a patch code KB3081424. This update package is mainly related to fixing errors related to VPN, Cortana, AMD driver and Explore file, To enhance the stability of the operating system.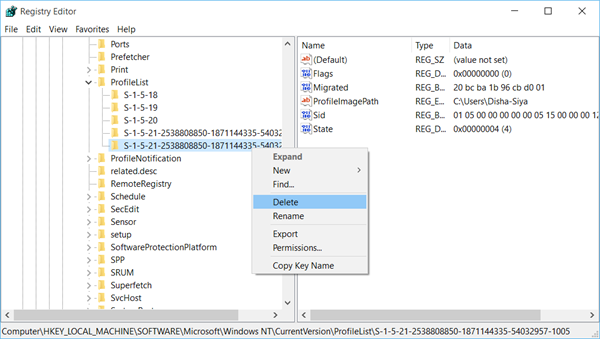 But some machines are unable to install this new update for some reason, so trannam would like to share how to fix the error that cannot install the KB3081424 update.
The first thing is when you update microsoft from the Windows browser, you can download the update directly to install here x64 | x86
You click to install normally, But if you still cannot install, then try to open regedit and follow the path:
HKEY_LOCAL_MACHINE \ SOFTWARE \ Microsoft \ Windows NT \ CurrentVersion \ ProfileList
You find SID addresses with long names and delete it by right-clicking and selecting Delete.
Reboot and install the update ..! Good luck !!!
>>>> how to fix:  KB3081424 download continually fails